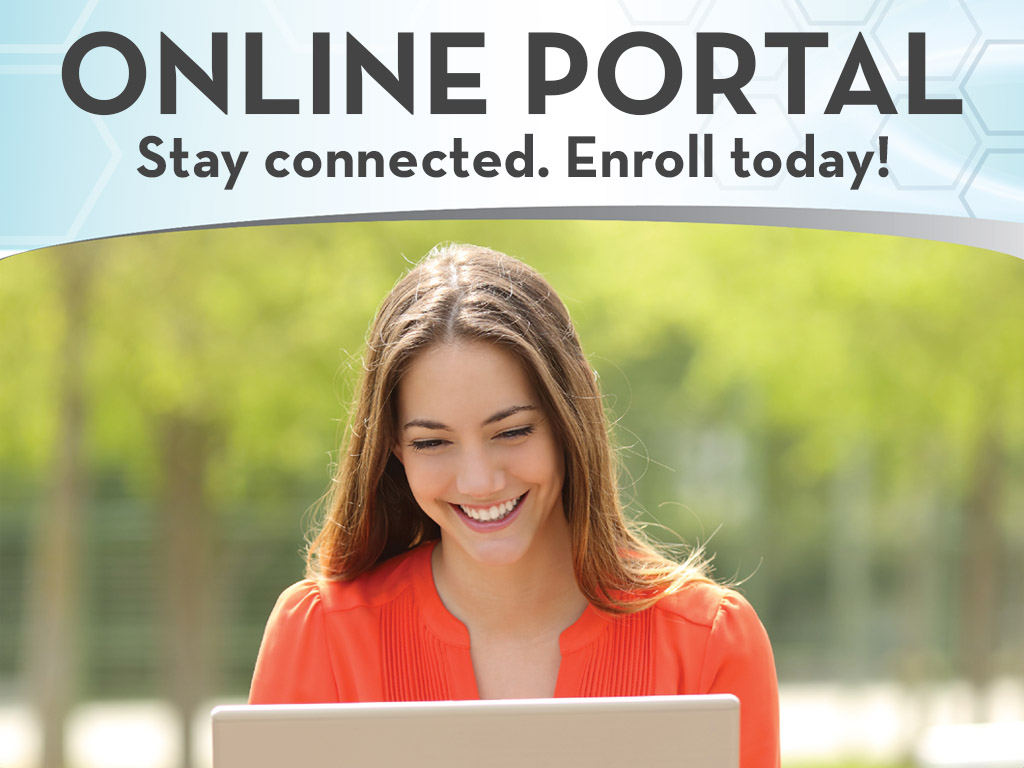 Announcing the new online portal for our clients! It is convenient and easy to use. The portal will allow you to:
Send private and secure messages to your care team.
See your upcoming appointments and get reminders.
Be empowered in your own recovery
How to Access
Before you can get access to your online portal, you will need a PIN. Ask your care team or one of our front desk staff at any campus/office to get a PIN.
Access the patient portal and select Create an Account.
Enter your email address and a password.
Click "self" box for register.
Enter PIN number provided to you.
Enter your date of birth.
Select your security question and answer.
Review and accept the terms and conditions.
Click COMPLETE.